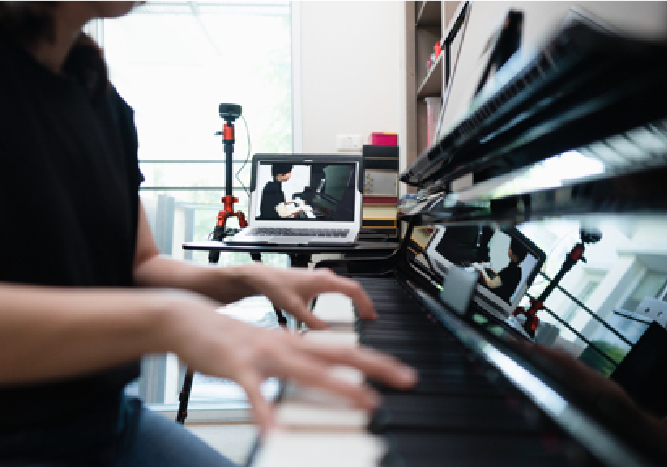 Choose a plan and buy your first month online now,  or register below for more info and an instant brochure download!
Take online piano lessons from the comfort of your home!
We bring the piano lesson directly to you! Our state-of-the-art teaching studio has been specifically outfitted with the latest technology to deliver high quality audio/video to our students, with multiple angles to facilitate demonstrating.
All you require is:
40 lessons total
September 1st 2020 – July 1st 2021
For absolute beginners: weekly half-hour lessons
8 monthly payments @ $175/month
$1,400 total
For intermediate students: weekly 45-minute lessons 8 monthly payments @ $250/month
$2,000 total
For advanced students: weekly one-hour lessons
8 monthly payments @ $300/month
$2,400 total
Monthy lesson tuition is charged on the 5th of each month as an authorized payment with a Debit/Credit card on file.
Register here for a brochure & registration form!