by Melissa Locker at fastcompany.com
Deep in the basement of the Steinway Piano factory on Steinway Street in Astoria, Queens, a man presses his thumb to a small biometric scanner attached to the wall in a darkened hallway next to a nondescript door. After recognizing the thumbprint as belonging to Todd Sanders, a vice president at the company, the door clicks open to reveal another hallway. A few feet away sits a steel vault door. Once that is opened, a digital voice rings out: "Access granted. Welcome, Mr. Sanders." As the door opens, a spotlight shines down on The Vault's jewels—six gorgeous Steinway pianos.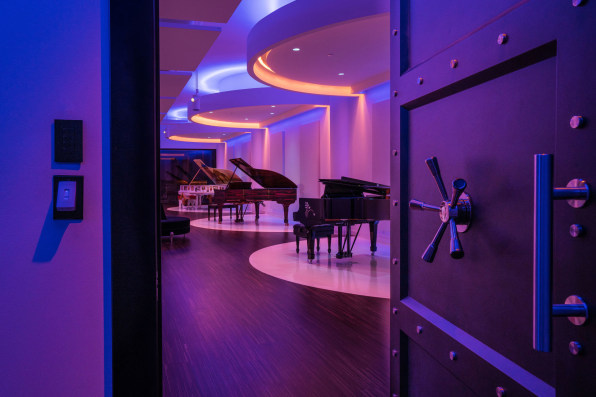 While the Ocean's 11-style security system is perhaps a bit over-the-top (after all, stealing an entire grand piano from underneath an office building would be a challenge, even for Danny Ocean), its contents are valuable. The room houses limited-edition pianos that all retail for upwards of $200,000. One white Steinway Model D piano, hand-painted with images inspired by Russian composer Modest Mussorgsky's work and cuckoo clock legs, goes for $2 million. They are all available for purchase, but The Vault is only accessible by invitation, which is available only to a handful of top clientele, and they must be escorted by one of the three people whose thumbprints are encoded in the system.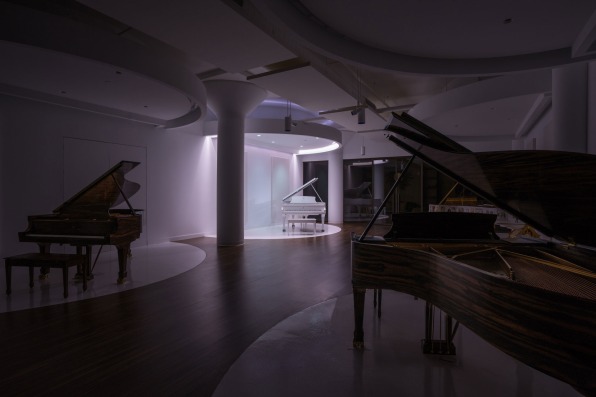 The Vault is not just for show; it doubles as a testing ground for pianists looking for just the right instrument. It's where valued clients can try out, say, a John Lennon "Imagine" Model B Spirio modeled after the original white Steinway that Lennon gave to Yoko Ono in 1971. The all-white piano was created in celebration of what would have been the musician's 70th birthday. It runs $217,000, which explains why most purchasers prefer to take the piano for a test run, so to speak, before making that sort of investment.